CAN bus: High level introduction
Short for Controller Area Network, a standard designed to allow electronic control units (ECUs) to communicate without a centralised computer. It is a message based protocol.
Mandatory in EU since 2001, us 2008
Runs on 2 wires. CANH (high) CANL (low)
Uses differential signaling (some exceptions)

When a signal comes in, CAN raises the voltage on one line and drops the other line an equal amount
Differential sinaling is used in environments that must be fault tolerant to noise
When a bit is transmitted then signal is simultaneously broadcast to both high and low, the sensors check that they match and if they don't the packet is discarded as noise

The two twisted pair wires require the bus to be terminated on each end. There is a 120-ohm resistor across both wires on the termination ends
Most vehicles come with the ODB-II connector, aka Diagnostic Link Connector (dlc). It communitcates with the vehicle internal netowrk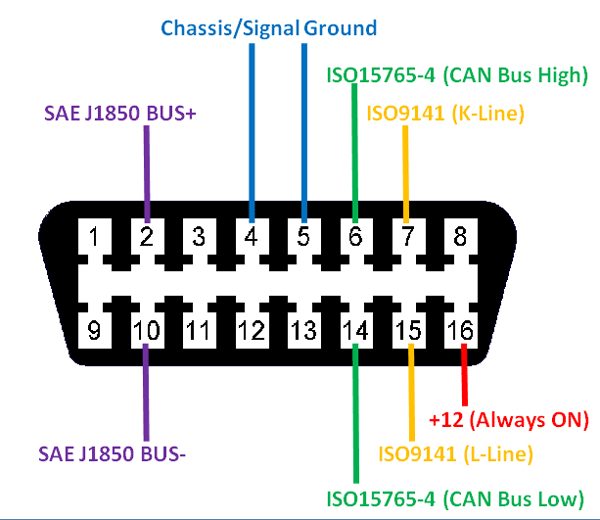 (source: https://components101.com/connectors/obd2)

If you want to discuss this post, the best place right now for me is mastodon, please message me @roundcrisis@types.pl with your comment/question.