Day 4 of a week trying to generate the least amount of long lived rubbish by not buying non renewable things. My rules are:
Focus only on things I buy or consume directly.
From Monday 20/05 till Sunday 26/05 evening.
Document what I do buy and questions that arise from this experiment.
Previous days:
Day 4: Thursday
Working from home today. This should be interesting.
All food an drink consumed today was bought before the start of the week or not by me, so I figured I would document anything I put in the bin.
Lunch time
I had a salad that I prepared myself, some of the spinach you see there are from self-grown. There was just compostable waste left behind.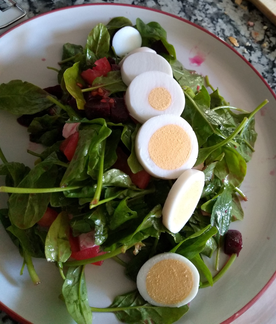 I was feeling peckish later and I had a few biscuits, this resulted in an empty package (no I didn't eat them all then and there, promise), as I read it I found a reference to Terracycle however when I went to try to use it for the specific brand there was nothing. This is sad, but I ask them on twitter maybe it is just their UX. Update I asked McVities and Terracycle. Lets see what happens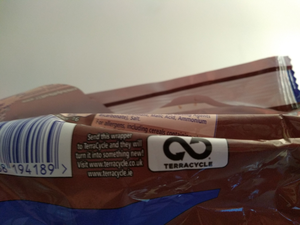 Later and Questions
Food that we already have at home.
Long lived Rubbish for today
A biscuit wrapper.
Today's questions
What are good options to recycle food wrappers in general and biscuits wrappers concretely?
TL;DR
Yay for food you can grow yourself. Even if it is just a small percentage of what we eat.
It is looking like it is really hard to dispose of biscuits wrappers, there is a way to reuse(?) them some how via Terracycle, but I was not able to find out any specifics as to how to do this exactly.
If you want to discuss this post, the best place right now for me is mastodon, please message me @roundcrisis@types.pl with your comment/question.